Our experience and coaching talent is extensive, and our world-class coaches; Yanda Morison and Dean Gardiner have years of experience across numerous paddling disciplines. Together they share a wealth of paddling knowledge and expertise to assist you to paddle at your best.
Oceanpaddler offers both 'on water' and 'indoor training' solutions to ensure you master the perfect paddling technique, skills and fitness level required for all types of paddling disciplines.
Individual Lessons
Indoor Technique Lessons
On Water Technique Lessons
On Water Ocean Skills Lessons
On Water 'Super Session'
Group Sessions
ipaddle – Monday and Friday mornings
Introduction to Ocean Paddling – Sunday mornings
Surf Work – Wednesday evenings
Downwind Day Trips
"The difference between someone that wins or just completes, The Doctor, 20 Beaches and Molokai is the ability to read the ocean".
Book into one of our Downwind Day Trips.
Training Programs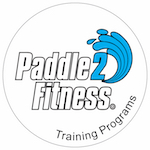 Oceanpaddler has partnered with Paddle 2 Fitness to bring you the very best training programs for surf ski paddling, racing and to help you reach your paddling goals.