Saturday 26th November 2022
** Please note that information for the 2022 event will be updated soon on the website.
The Doctor in Perth, WA is Australia's most exciting ocean paddling event from Rottnest Island to Sorrento Beach covering 27kms (or vice versa depending on wind conditions).
The event starts at Rottnest Island and finishes at Sorrento Beach. This can be reversed if strong off-shore conditions prevail. If wind strength is forecast to exceed our maximum operational strength for the course we will move the event to a coastal race. In the event of dangerous conditions the event may be moved to the Sunday.
The Doctor is a must-do race for all paddling enthusiast. Check out all the previous race videos here.
The Doctor is the premium event of The Shaw and Partners Australian Ocean Racing Series.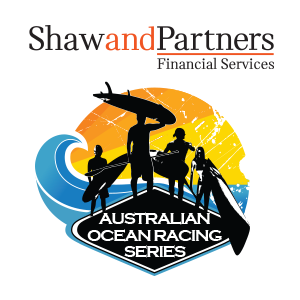 About The Doctor Race
Craft is loaded the day prior to the event on a barge at Fremantle and transported over to Rottnest Island on race day. On the morning of the event, competitors catch the ferry over to Rottnest Island which takes about 40mins. On arrival they unload their craft and prepare for the race. There are cafes on Rottnest Island to relax before the long paddle back to Sorrento Beach. The race start time will depend on weather conditions and shipping movements. The race is 27km starting from Rottnest Island and finishing at Sorrento Beach SLSC where competitors will enjoy the very best ocean paddling conditions. Please navigate through this website for full details.
Final race course and time will be decided on Friday evening at the pre-race briefing. The races plans to start at Rottnest Island and finish at Sorrento Beach, however, should the winds be blowing easterly then the course may be reversed.
Please navigate through the website using the links. Further event information will be available shortly. If you have any questions please make contact with us. 
CALENDAR SET FOR THE WORLD'S RICHEST OCEAN PADDLING COMPETITION THE 2022 SHAW AND PARTNERS AUSTRALIAN OCEAN RACING SERIES The calendar for the world's richest ocean paddling
Read More »