ADD-STYLE HOME ADDITIONS – FEATURED WORK AT PRO-KAYAKS MATT BLUNDELL'S HOME
August 24, 2023
THE CHUCKY 2023 – RESULTS
September 2, 2023
CHARLES STEWART MEMORIAL CUP
EVENT DAY INFORMATION
Saturday 2nd September 2023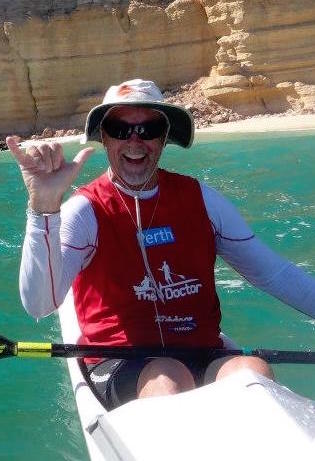 In Memory of Charles Stewart
Tomorrow we pay tribute to our good friend to ocean paddling, Charles Stewart. 
Charles passed away in January 2016 from a heart attack after finishing an ocean paddling session. Charles was instrumental in bringing sports like ours to the public through TV productions via The Wide World of Sports where he worked in the early days, through to coverage of trips like Ningaloo Dreaming and Hamilton Island. 
Thank you for joining us for Charles' memorial paddle tomorrow. 
Event Times
All event activities will take place at Fishermans Beach, Collaroy.
8.30 – 9.30am – Registration 
9.45am – Event Briefing
10.00am – Race Start –  as per waves below. 
After Race – Presentations 
Start Waves
Wave 1 – Long Course – All Female Skis and all OC1s
Wave 2 – Long Course – All Male skis
Wave 3 – Long Course – All Doubles
Wave 4 – Short Course – All craft – includes all SUP and Prone Paddleboards
Course
The below triangular course will be used. Starting at Fishermans Beach, out to Makaha, to Narrabeen Beach and return to Fishermans Beach. 
Short Course – 1 Lap – approx 8km
Long Course – 2 Laps – approx 16km
Rules and Equiment
Please ensure you are familiar with the Rules and Equipment for the event as outlined here. Remember Lifejackets (hi-vis / brightly coloured) and leashes.
UARE App Update
As you may all be aware, UAre app is our performance and wellbeing, technology partner for the entirety of the Shaw and Partners Financial Series – Australian Ocean Racing Series.
A HUGE update since the last event, The UAre app is now device agnostic. This means we now cater for all non-Garmin users. View the compatible wearables below.
Across the series, the UAre app will provide all participants with unique personal paddling data you can't receive anywhere else.
These include:
A personalised longevity score
A personal performance score for each race, adjusting for things outside your control (age, gender, course conditions and your chosen craft)
View your fastest 1km segment, (highlighted in yellow on your activity summary map) if you download the app and use a tracking device during the race*
The ability to record your sentiment before and after your paddle
The UAre app will be free for all paddlers taking part in the events/series. The app is available via the Apple App Store and Google Play.
All you need to know here:
https://www.uare.app/australian-ocean-racing-series
We also encourage you to download the UAre App and start receiving your paddling scores every time you get out there!
All the best to everyone participating this weekend.
Download the app here:
· Apple – Download HERE
· Android – Download HERE
Thank you to our Sponsors
The Chucky is proudly sponsored by Add-Style Home Additions. A local Northern Beaches business owned by our paddling friend Tim Hookins.
Cramped for space at your place? Add-Style designs and builds upstairs additions to give you more bedrooms, lounge rooms, often ocean views. As the kids' needs grow we expand your house so you don't have to move away. Stylish, beautifully designed additions by Add-Style.