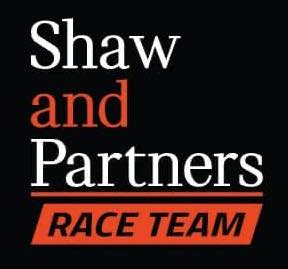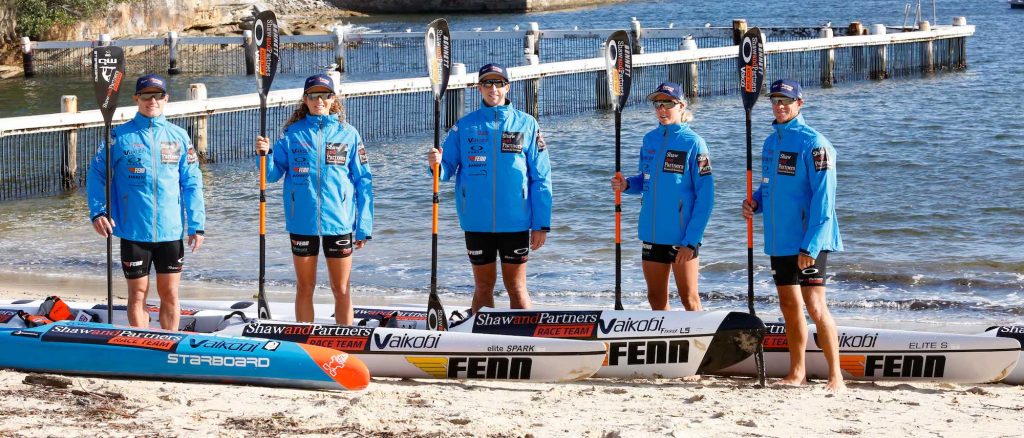 Oceanpaddler and Fenn are proud sponsors of the Shaw and Partner Race Team.
Fenn - the choice of ski for champions!

Cory Hill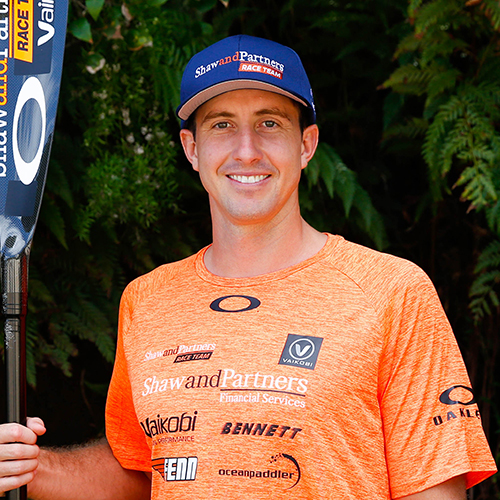 My competition days go right back to nippers at Grange Surf Life Saving Club in South Australia. When I was 15 my father got the opportunity to take a lifestyle change and move to the Gold Coast to coach the nippers at Northcliffe Surf Life Saving Club. I have been a member of the surf club ever since. Initially I wanted to become an ironman and was able to achieve some goals in the area by placing second in the Coolangatta Gold and qualifying three times into the professional series (Kellogg's Nutri-Grain Ironman Series). After a while my interest in Surfski paddling was too much and I got rid of waking up early to chase the black line down the pool and focused purely on surfski.
Results and achievements
Molokai Challenge Surf Ski Champion (2015 & 2018)
ICF Ocean Racing World Champion (2015 & 2017)
The Doctor, Perth (2015, 2017, 2018 & 2019)
20 Beaches, Sydney (2018 & 2019)
Hong Kong Dragon Run (2018, 2019)
Jordan Mercer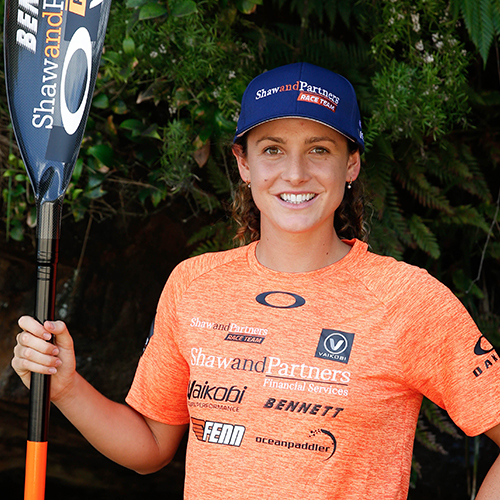 Jordan Mercer is an accomplished and remarkable athlete who just recently took on professional surf ski competitions. Jordan is a Nutri-Grain Ironwoman series champion and the first athlete to win both the Molokai to Oahu prone paddle board and surf ski events in record time.
Results and Achievements
Molokai Challenge Surf Ski Champion (2019)
6 x Molokai Challenge Prone Paddle Board Champion (2010-2016)
Nutri-Grain Ironwoman Series Champion (2016)
Michael Booth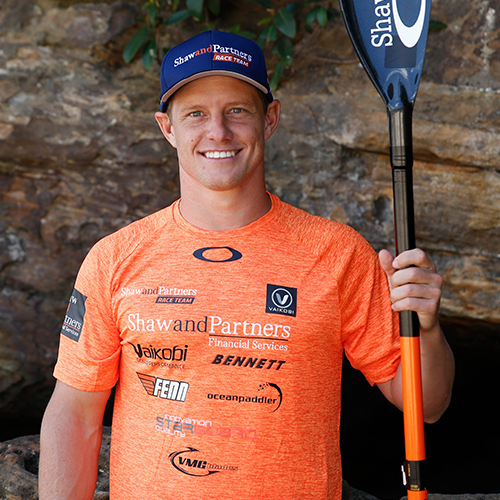 Michael Booth is a world champion Stand Up Paddleboard (SUP) athlete. His journey from World Number 2 Ocean Ski paddler & Olympic-hopeful kayaker to become World Champion SUP racer happened in only two years where determination and drive were critical in making the successful change to an entirely new discipline. Michael is dedicated to not only building himself as an athlete but also to building the sport of SUP racing into a more widespread and credible sport. He does this by raising awareness of SUP as an alternative healthy choice and water activity for the masses. With a business degree under his belt and experience working in marketing, Michael is an articulate and educated sports professional who understands the importance of delivering return on investment to his sponsors and supporters.
Results and Achievements
ICF Stand Up Paddling World Champion (2019)
APP World Tour London, Winner Distance, 2nd Overall (2019)
Euro Tour SUP Champion (2019)
Daneille McKenzie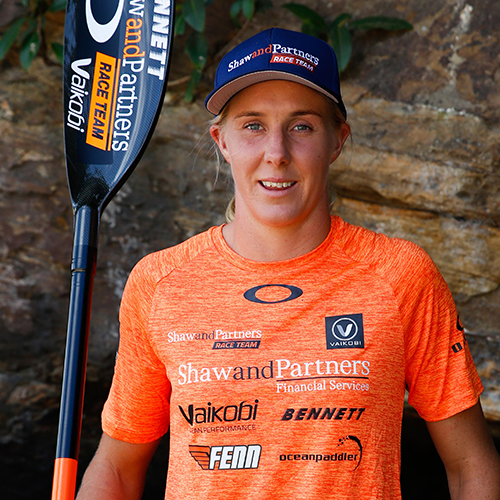 Danielle joins the Shaw and Partners Race Team following a winning streak in 2019 at the Hong Kong Dragon Run, 20 Beaches Ocean Classic and the famous downwind race "The Doctor" in Perth. As the current ICF Ocean Racing World Champion, Danielle has already proven she will be the one to beat this year.
Results and achievements
2019 ICF Ocean Racing World Champion
2019 Hong Kong Dragon Run
2019 The Doctor
2019 20 Beaches Ocean Classic
2020 Bridge to Manly
Jim Walker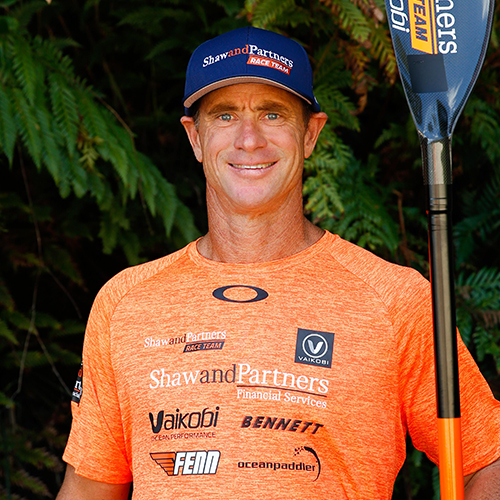 Jim Walker was appointed as Manager of the Shaw and Partners Race Team in August 2018.
As an Australian Finalist in sprint kayaking in the 1996 Olympic Games, Australian Champion Surf Life Saver and current over 40 world ocean ski champion, Jim Walker has a wealth of experience on the water.
His CV boasts esteemed coaching positions including Head Coach of the Australian U/23 Kayak team and NSW Surf Life Saving Head Coach, NSW Institute of Sport Head Coach 2006-2009 and Head Ski coach of North Bondi Surf Club.