Shaw and Partners WA Race Week Cash and Prizes
SHAW AND PARTNERS WA RACE WEEK
$180,000+
in CASH & PRIZES
Individual Event Prize Money 
To view the prize breakdown for each individual event please check out the individual event websites.  The prize breakdown for the overall WA Race Week Bonus Points is listed.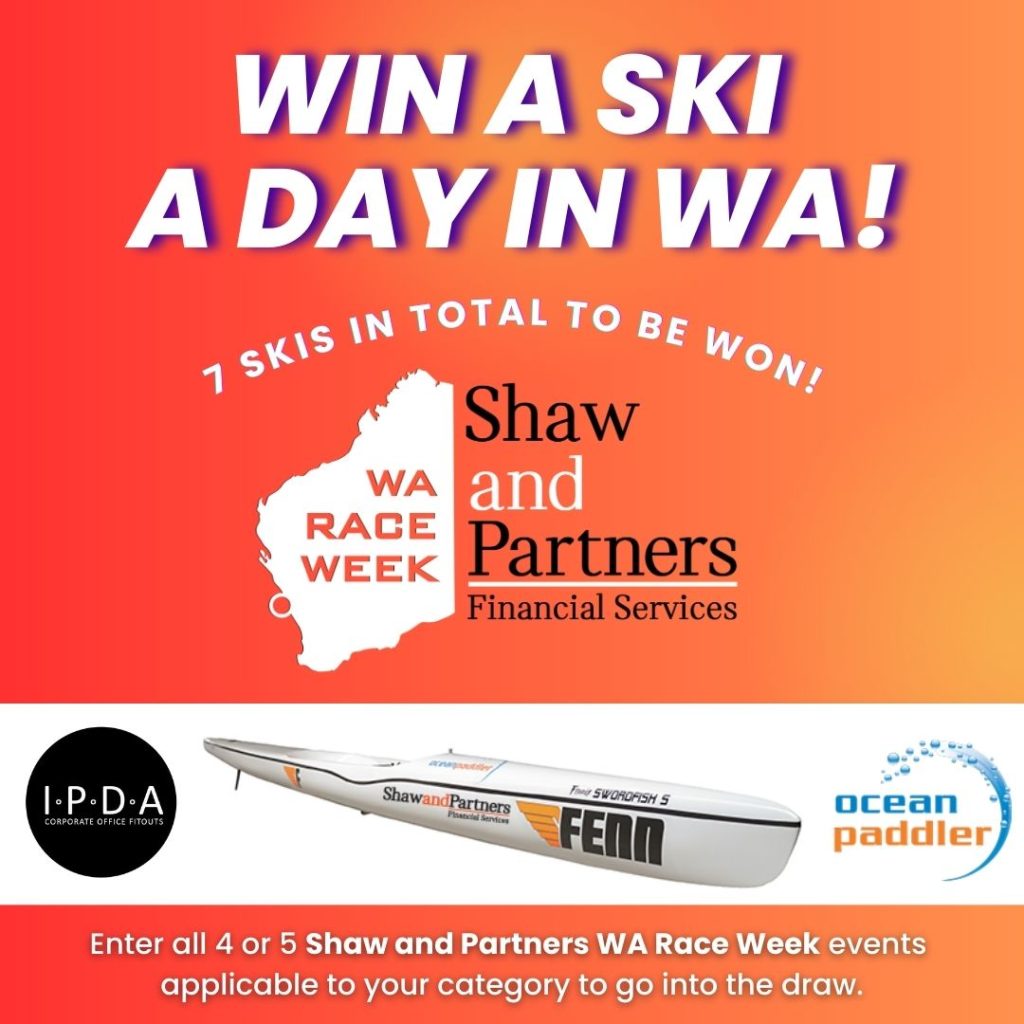 ---
You must enter all 4 or 5 race week events applicable to your category to go into the draw. We will provide the days and times we will be drawing the Ski Giveaway when we release the final program. You must be present at the time of the draw to receive the ski. 
Shaw and Partners WA Race Week BONUS Prize Money 
(based on overall points)
You must compete in all WA Race Week events applicable to your category (either 4 or 5 events) and there must be at least 5 competitors in each category having done all applicable WA Race Week events to be eligible for the Bonus Prize Money and Prizes. Click here for details.
You must be present at the presentation to receive the prize money and prizes.
All categories in the WA Race Week will either receive Prize Money or Prizes. 
Overall Male Surf Ski
1st
$5,000
2nd
$2,500
3rd
$2,000
4th
$1,500
5th
$1,250
6th
$1,000
7th
$900
8th
$800
9th
$700
10th
$600
11th
$500
12th
$400
13th
$300
14th
$200
15th
$100
Overall Female Surf Ski
1st
$5,000
2nd
$2,500
3rd
$2,000
4th
$1,500
5th
$1,250
6th
$1,000
7th
$900
8th
$800
9th
$700
10th
$600
11th
$300
12th
$200
U23 Male Ski
1st
$1,000
2nd
$800
3rd
$600
4th
$400
5th
$200
U23 Female Ski
1st
$1,000
2nd
$800
3rd
$600
4th
$400
5th
$200
Junior Male Ski
1st
$800
2nd
$600
3rd
$400
4th
$300
5th
$200
Junior Female Ski
1st
$800
2nd
$600
3rd
$400
4th
$300
5th
$200
Over 40 Male Ski
1st
$800
2nd
$600
3rd
$400
4th
$300
5th
$200
Over 40 Female Ski
1st
$800
2nd
$600
3rd
$400
4th
$300
5th
$200
Over 50 Male Ski
1st
$800
2nd
$600
3rd
$400
4th
$300
5th
$200
Over 50 Female Ski
1st
$800
2nd
$600
3rd
$400
4th
$300
5th
$200
Over 60 Male Ski
1st
$800
2nd
$600
3rd
$400
4th
$300
5th
$200
Double Ski – First across the line
1st
$1,500
2nd
$800
3rd
$300
Mixed Double Ski
1st
$1,500
2nd
$800
3rd
$300