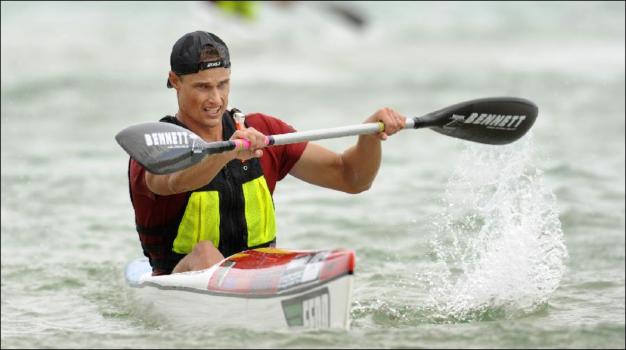 Fenn paddler Jeremy Cotter paddled away from a quality field in today's Battle of the Paddles at Hamilton Island. In what was almost a clean sweep for Fenn SLs Bruce Taylor was second Paul Green fourth and Mark Anderson in fifth. Clint Robinson (not on an SL) upset the apple cart coming in third.
Dean Gardiner took out the veterans with a seventh overall. Charlene Kelly dominated yesterdays round the island race in the ladies.
The big test now will be tomorrows 42k outrigger race with Team Fenn combining for to take on the best in the OCs in the 6 man boats.
For more information visit http://www.hamiltonisland.com.au/battle-of-the-paddles/