Charity Partner - Gotcha4Life
One of the great things about our events is that we get to be involved with some pretty fantastic charities. The AORS's nominated charity is Gotcha4Life.
Donating is easy, just do it while you are going through the registration process at selected events.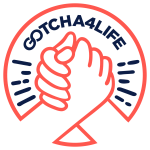 Gotcha4Life is Australia's leading mental fitness charity, working to end suicide through delivering programs that create meaningful mateship, build emotional muscle, resilience and social connection in individuals, families and local communities. We team with expert partners to deliver presentations, workshops and sustainable training programs that engage, educate and empower schools, sporting clubs, workplaces and community groups. We focus on prevention through connection because we are stronger, together. No one should have to go it alone when life throws challenges our way, so we champion meaningful mateship. We want everyone to have a Gotcha4Life Mate – a go-to person you can rely on and talk to about anything when times are tough, so no one has to worry alone.