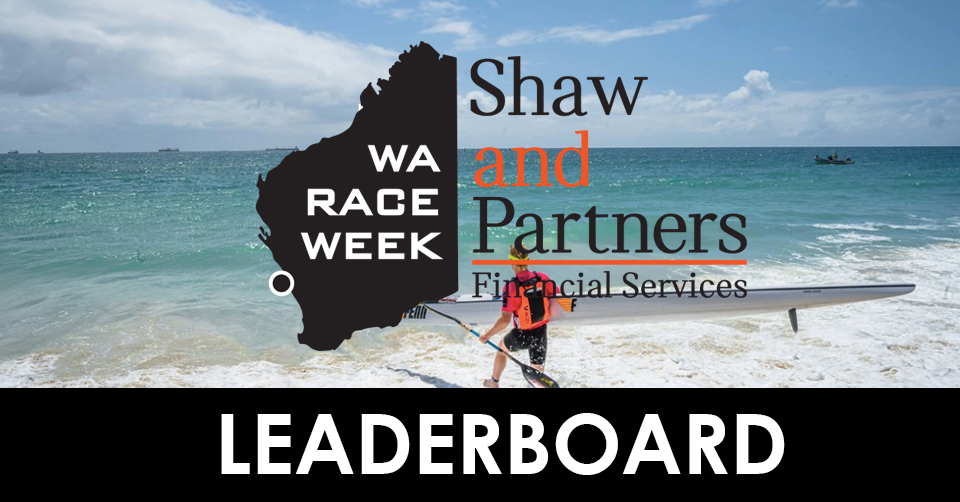 CURRENT SHAW AND PARTNERS WA RACE WEEK LEADERBOARD AFTER THREE RACES
November 24, 2022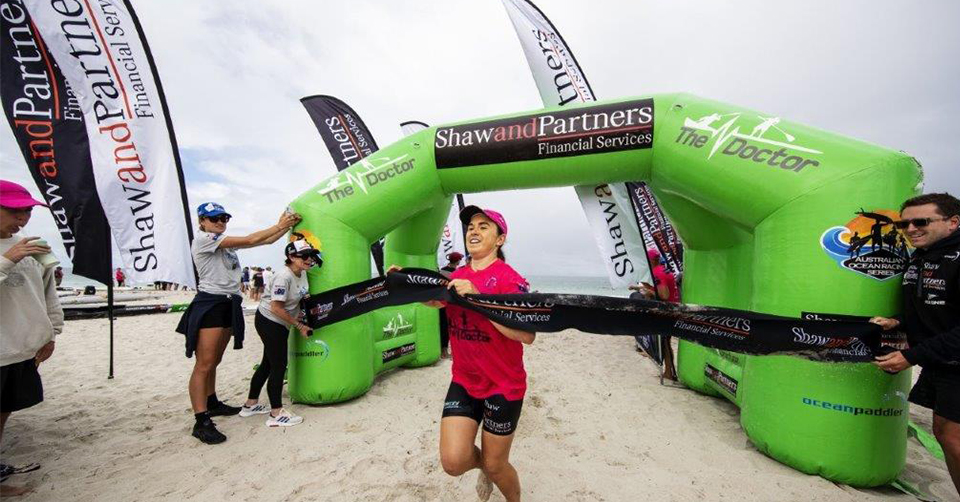 OLYMPIAN FITZSIMMONS AND WORLD CHAMP SMITH PROVE THEIR SPRINT ABILITIES TAKING DASH FOR CASH HONOURS
November 25, 2022
NORTON SCORES VICTORY NUMBER TWO, MCKENZIE PIPS SMITH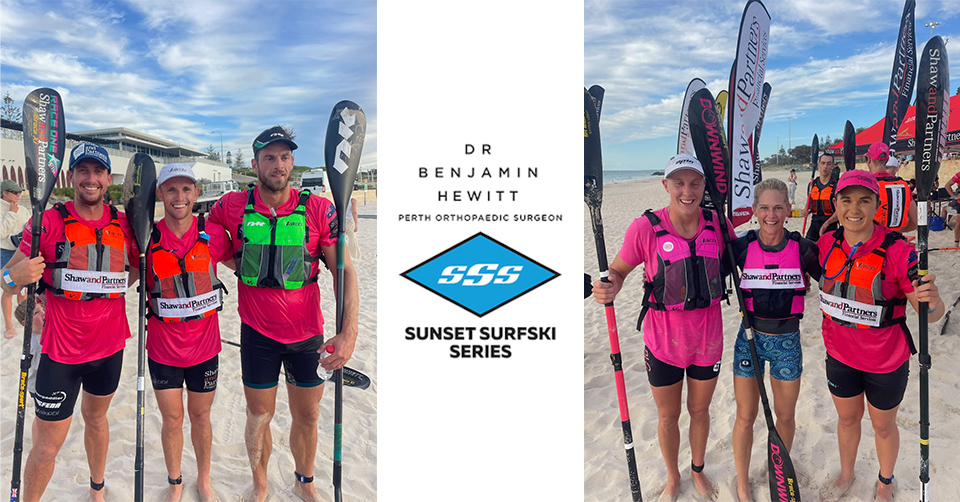 Gold Coast paddlers Tom Norton and Danielle McKenzie made sweet work of the field in the third battle of Shaw and Partners WA Race Week, winning the 11km Dr Ben Hewitt Sunset Surfski race from Fremantle to City Beach in late afternoon competition off the Perth coastline Thursday.
A field of over 300 left Fremantle's Port Beach for the jaunt north with a slight SW tailwind to assist their paddle. 
As was the case on Tuesday, Norton took the victory with a time of 44m46s, but the tables turned for 2nd and 3rd tonight, with the Gold Coast's Cory Hill just behind in 44m57s and Germany's Gordan Harbrecht coming in to complete the podium with a 45m14s time for the 11 km jaunt. Australian Olympian, Riley Fitzsimmons, was 4th.
With three of the five races done, Norton has two wins to his credit – both from the Dr Ben Hewitt SSS races; while Hill took victory Saturday winning the 24km Fenn West Coast Downwinder and has picked up a 2nd and 3rd place with the SSS results.   
"It was pretty close racing with Cory all the way, and Gordan was always on our tail.   With a km to go, I got a couple of runs and was able to edge my way in front.   But there was nothing in it, and I was just lucky that I hit the beach first," said new father Norton, who's wife Georgia gave birth to baby Toby just four weeks ago. 
"I think I'm in pretty good form.  I'm fit and happy, and Georgia is really taking care of Toby this week so I can concentrate on paddling.    I'll owe her big time next week."
For Hill, there was a hint of frustration. 
"We raced side by side for pretty much the entire race.  But when a push came to a shove, Tommy was the aggressor and he got the win.   We'll see what the morning brings in the Dash for Cash, and then of course, the big one's The Doctor.   There's ten guys out there that could win Saturday.  It is not going to be easy."
German Harbrecht, who was 4th in the world championships in Portugal in September, has certainly found his stroke and will be a considerable threat to the Aussies come Saturday's Doctor.   He only arrived in Australia mid last week,  and posted a 13th for his first outing last Saturday, but has found his form these last days with a 2nd and 3rd result – in fact setting the pace in Tuesday's battle only to be beaten in the final throes by Norton. 
In women's racing tonight, it was another close one between arch-rivals Kiwi Danielle McKenzie and Australia's Jemma Smith.   Neck-and-neck as they rounded the groin, it came down to a sprint up the beach with McKenzie the victor this time round to clock her first win of the week.   
The surf ski champion, crossed in 50m10s, pipping Australia's Jemma Smith by just four seconds who registered a 50m14s time, with South Africa's leading paddler, Michelle Burn in for third. 
Points on the WA Race Week leader board see Tom Norton top the chart on 2970 points, with Cory Hill 2nd on 2962 points and Riley Fitzsimmons in 3rd on 2862 points.   In the women's field, Jemma Smith sits 1st (2980), with Dmack 20 points adrift (2960) and Michelle Burn third (2879 points). 
Next race is 8am Friday with a sprint event on Sorrento Beach, the Dash for Cash.  Saturday's Doctor from Rotto to Perth is scheduled for a noon start. 
Men's Results 
Tom Norton  AUS 44m46
Cory Hill AUS 44m57s
Gordan Harbrecht GER 45m14s 
Women's Results 
Danielle McKenzie NZ 50m10s
Jemma Smith AUS 50m14s
Michelle Burn Sth Africa     51m53s
Full race results at
Sunset Surfski #2 = https://bluechipresults.com.au/results.aspx?CId=11&RId=1567&EId=3