Ningaloo Dreaming 2020
Location: Ningaloo Reef, Exmouth, Western Australia
Dates: Saturday 2nd May to Saturday 8th May 2020
We are currently taking an expression of interests for the 2020 Ningaloo Dreaming Trip.
Please email us at contact@oceanpaddler.com.
The Location
Western Australia boasts some of the World's most pristine coastline. A natural wonderland of breathtaking coral reefs, rugged cliffs and untouched islands. A variety of sea life inhabit the waters from the cold waters of the South to the tropical waters of the North.
First discovered in the 1600s by Dutchman Dirk Hartog the coast remained virtually untouched for 150 years until it was settled by the English.
Known for its afternoon sea breezes, steep red cliffs and long white sandy beaches the West Australian coastline is a true natural wonder.
The Indian Ocean producers big ocean swell which has been generated from thousands of kilometres away making ideal surfing conditions.
The Trip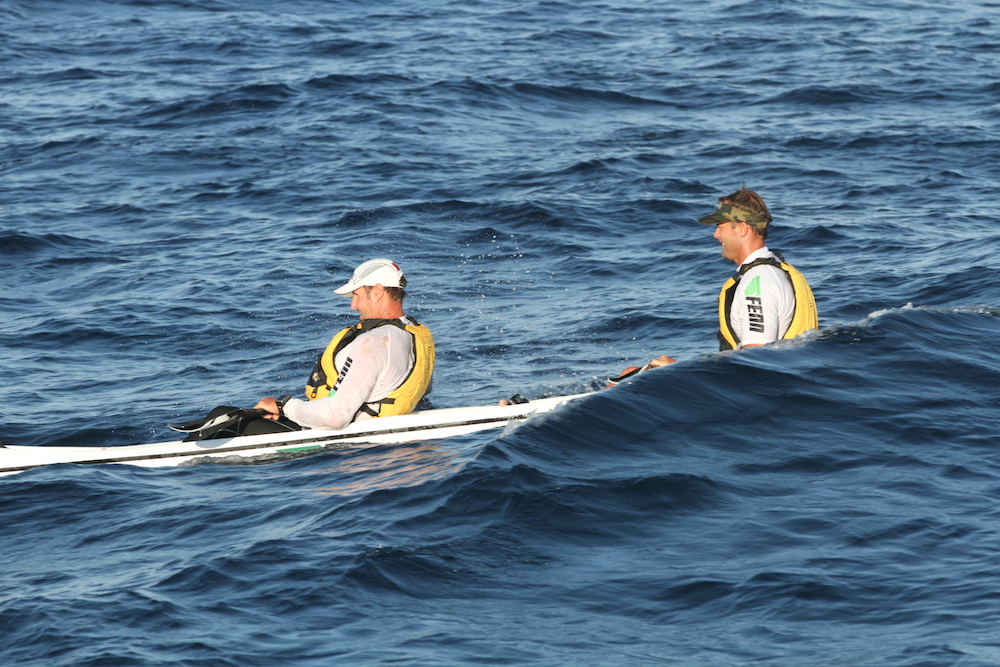 The trip is based from one location at the point of Exmouth where we will be staying for 7 nights. The paddling will take place both in and outside of the reef and both on the ocean and gulf side of the peninsula, depending on conditions with an emphasis on downwind paddling.
During the week whilst taking in the sights, you will be trained by Dean Gardiner and Reece Baker and learn the secrets of downwind mastery.
Every day you will wake up with the days' activities planned to allow for the prevailing conditions. While you are not being challenged by the perfect downwind conditions you will get your chance to dive, surf or just explore this unique coastline. There will also be time to take an afternoon to 'Swim with the Whale Sharks Tour' (additional cost applies).
The plan will be to take advantage of calm conditions for surfing and diving and the downwind conditions for paddling. The trip is planned to help develop your downwind skills while enjoying what the WA coast has to offer. When not being taken outside of your comfort zone you can kick back and do as much or as little as you want.
The sessions will be designed to test you in conditions that you may never encounter with three very experienced ocean athletes.
Your Coaches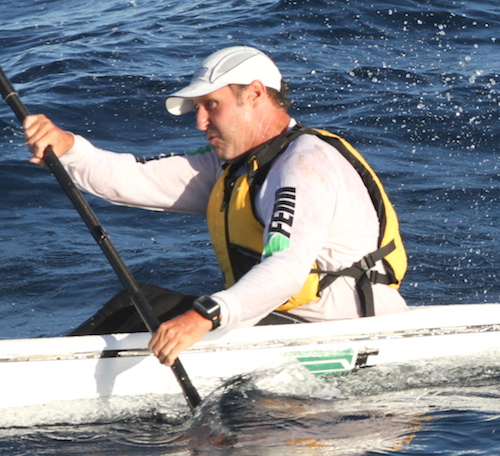 Dean Gardiner – Dean is considered to have a more laid-back approach to the sport. In fact to just about everything in life. While very competitive Dean approaches events with a casual manner but makes the most out of the prevailing conditions. Dean grew up in this region and worked as a fisherman on various vessels throughout the North West. His knowledge of the area is second to none and invaluable for this journey.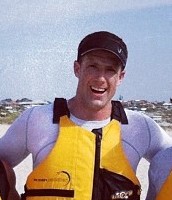 Reece Baker – For Reece attention to detail is everything. Reece is an Olympic level kayak paddler very accomplished ski paddler and commercial level diver. For those that have not met Reece, he is a smart, articulate professional who gets things done and with Dean makes a perfect balance for this type of trip.
Accommodation & Trip Details
Your experience of this wild and adventurous region will be land-based and will feature four levels of accommodation to choose from. You can also bring along non-paddling partners or family members which we welcome. An additional cost for meals applies.
Whole Cabin: for those that want privacy or wish to bring their partner or family.
Shared Cabin 3 or more people: for those that simply want a roof over their head. You will be sharing with 3 or more (up to 5) people.
Shared Cabin 2 people only: For those that may want to partner up with a paddling buddy and have a little bit more space!
Camping: for those that want a less expensive option and love the outdoors.
We will provide the following and is included in the cost: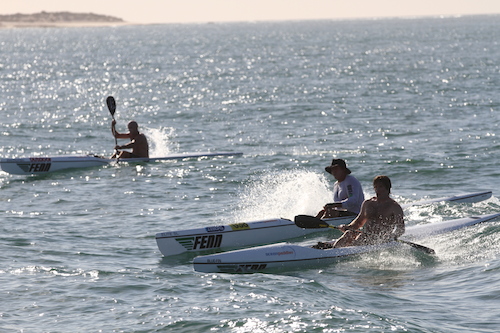 7 nights accommodation
Camping gear – tents, mats for those that camp
All paddling craft
All food and drinks
Beer and wine (don't expect Grange!)
All craft, PFD's, leashes and flares
Transport to and from Exmouth Airport to both start and from finish locations
Safety boat
What you will need to bring and not included in the cost:
Sleeping bag or blanket and pillow for those camping
Your paddle
Hydration bladder for paddling
Paddling clothing taking into account sun and long periods in the water, sunscreen, hats
Paddling footwear – such as booties helpful for getting in and out of the skis on rocky edges
Warm clothes as it can get cold at night.
A sense of adventure
Your cooking skills (everyone will be required to assist in the food preparation at some point)
Airfares to and from Exmouth
Costs
Please note that due to planned works at the accommodation site the pricing listed below may change for 2020 and are indicative only.
You can choose from the following options: Cost is per person.
Camping: Estimate $2,500
Shared Cabin 3 or more people: Estimate $2,700
Shared Cabin 2 people: Estimate $3,150
Whole Cabin: Estimate $3,600
Additional partners / family: For those that wish to bring their family members or partners you will need to book a 'Whole Cabin'. There will be an additional charge of $35 per person per day for food and alcohol beverages.
Bookings



To book in on this once in a lifetime opportunity please email or phone Oceanpaddler. Email: contact@oceanpaddler.com PH: 0422 554 965
A $500 deposit is required to confirm your spot (non-refundable).
The balance of payment will be required 8 weeks prior to the trip.
Travel Information
The paddling activities will commence on the Saturday afternoon. You can fly into Exmouth on either Friday or Saturday depending on flight availability. If you arrive in Exmouth on Friday we can organise a nights accommodation (additional cost) that is relatively inexpensive.
At the conclusion of the trip, you can fly out of Exmouth on Saturday or after if you wish to extend your stay.
Qantas is the only airline that fly in and out of Exmouth.
More Information
Please feel free to either call or email us if you have any questions regarding the trip.
Dean – dean@oceanpaddler.com 0427 171 403
Oceanpaddler – contact@oceanpaddler.com