Dates: Monday 12th to Friday 16th July 2021
Location: Noosa, QLD
Experience a magnificent week of ocean paddling in Noosa on Queensland's Sunshine Coast. Enjoy a winter escape to a warmer climate! 
Situated just 35 minutes drive from Sunshine Coast airport, Noosa is surrounded by stunning beaches, lakes and the lush hinterland of Noosa National Park. Most importantly, a beautiful coastline for ocean paddling and the Noosa River for exploring and perfecting your paddling technique. 
The trip will take in the sights of Noosa and the surrounding Sunshine Coast and include 5 days of different paddling adventures finishing off with a new and exciting ocean ski race on Saturday (more info coming soon!).
Noosa offers a relaxed holiday environment with an abundance of restaurants and cafes. Whilst not on the water paddling you can enjoy a walk around Noosa National Park or sit back and relax at the cafes. 
Non-paddling partners are welcomed and encouraged to come along for the trip.
Immediately following the trip (Sat 17th July) the Shaw and Partners Hells Gate 38 will be run from Mooloolaba to Noosa. This will be a spectacular 38km event and is part of the Australian Ocean Racing Series.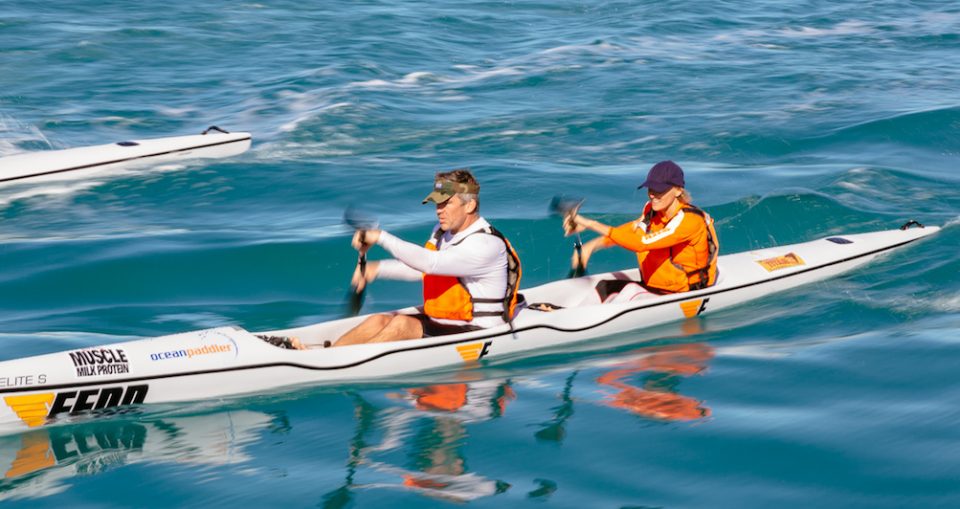 Itinerary
Below is a rough guide of the itinerary, which will be dependent on wind and weather conditions and may change.
Monday 12th July 2021
Arrive at Noosa 
Noosa Surf Club – paddle the points of Noosa around Hells Gates into Alex Bay  & return (12-15km)
Tuesday 13th July 2021
Downwinder Coolum to Noosa Heads (22km)
Wednesday 14th July 2021
Paddle the Noosa River – lunch at the halfway point & back (18km)
Thursday 15th July 2021
Friday 16th July 2021
Immediately following the trip (Sat 17th) the Shaw and Partners Hells Gate 38 will be run from Mooloolaba to Noosa. This will be a spectacular 38km event and is part of the Australian Ocean Racing Series.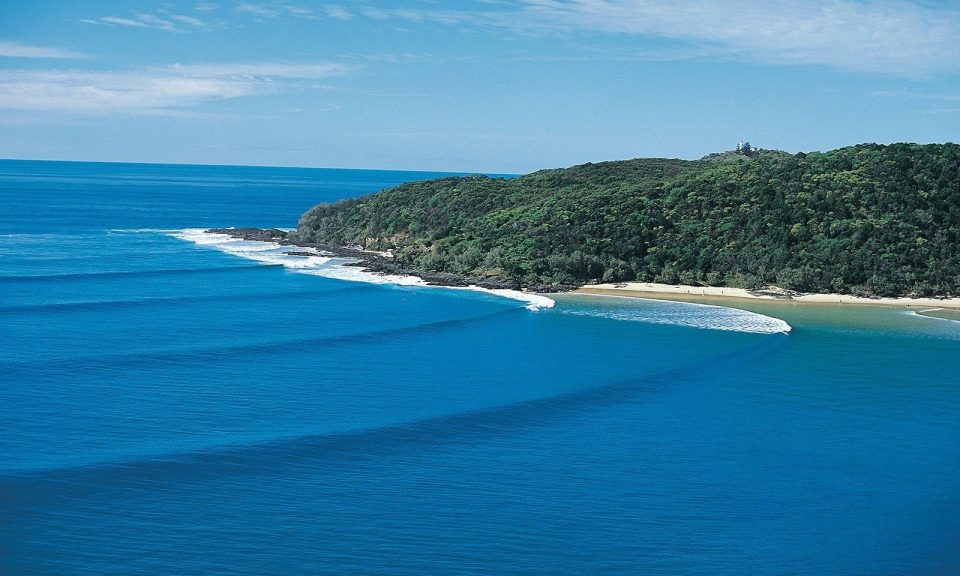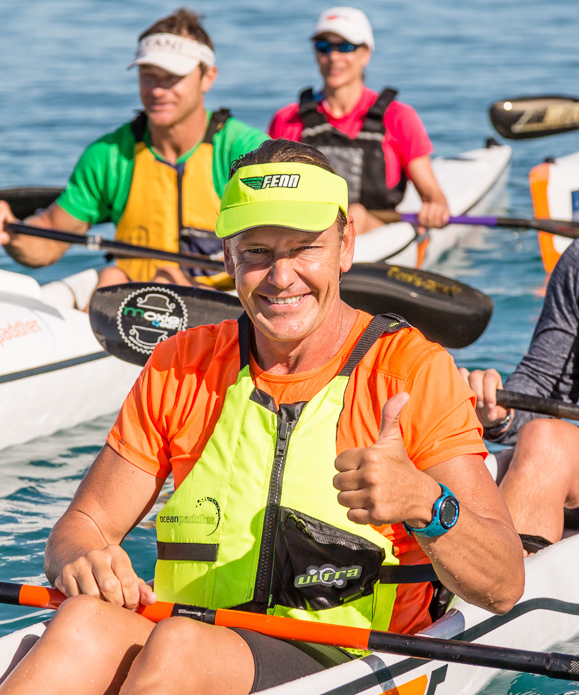 The Cost
Cost: $1250 per person
The trip includes:
An amazing week of paddling in Noosa and surrounding locations
Expertise downwind, technical and training advice/coaching
Transport of your own craft to Noosa and return to Sydney. The trailer can pick up skis on the way from Sydney to Noosa if you live north of Sydney. You can also hire a ski from Kayak Noosa if required.
Use of double ocean surf skis
Transport to various paddling locations
An experience with three of the most experienced ocean athletes in the country, Guy Leech, Dean Gardiner and Yanda Morison.
*** Please note flights and accommodation are not included and you are responsible for booking these. For interstate paddlers you can fly in and out of Sunshine Coast Airport. See below information for accommodation options. 
**** Entry to the race is not included.
Accommodation Options
There are good deals on Hasting St (beach access to Main Beach). Our skis will be stored at Noosa Surf Club which is only a short walk away from the accommodation.  Below is a list of accommodation options however you can choose to stay wherever you like. 
Mantra French Quarter 
The Sebel Noosa
Sofitel Noosa Pacific Resort
On The Beach – Noosa Resort
The Emerald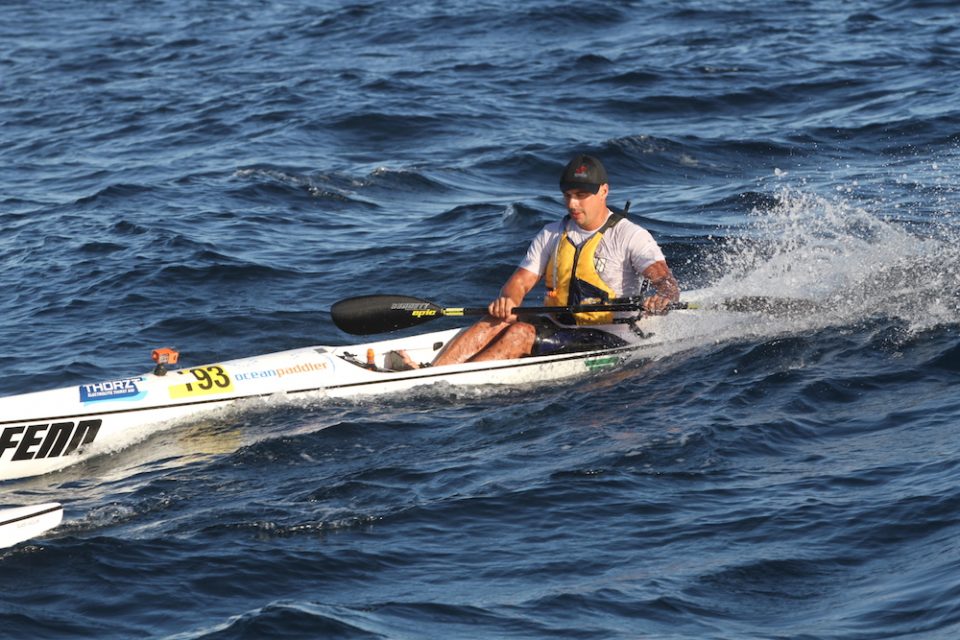 Bookings & More Information
To place a booking or for further information please email or phone Oceanpaddler. 
Oceanpaddler    Email: contact@oceanpaddler.com Ph: 0422 554 965
Dean Gardiner  Email: dean@oceanpaddler.com Ph: 0427 171 403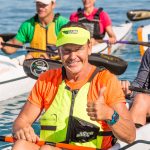 Guy Leech – Was Leechy the first real ironman in Australia? Well, he did win the inaugural Coolangatta Gold and a couple more after that. He has won the Molokai Race and a bunch of other stuff.
Once Leechy has set his mind to something he makes sure that he achieves that goal. He is as determined as they come and makes the people around him just as determined to reach their goals.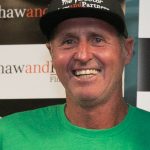 Dean Gardiner – Dean is considered to have a more laid-back approach to the sport. In fact to just about everything in life.
While very competitive Dean approaches events with a casual manner but makes the most out of the prevailing conditions. Dean grew up on the sea and worked as a fisherman on various vessels throughout the North West of Australia. His knowledge of the ocean is second to none and invaluable for this journey.
Yanda Morison – Yanda has represented Australia in Sprint Kayaking at two Olympic Games. She gave up the grind of sprint kayaking to pursue the excitment of ocean ski paddling. Yanda is the organiser of the Oceanpaddler team! She is keen to see more ladies envolved in ocean ski paddling and the Noosa Paddle Camp is a great trip for those wanting to get more involved or improve their skills.