Updated: 13th May 2021
The proposed program is outlined below. Subject to change. 
Time
Events
Location

Thursday 13th May

2.00pm

VÖOST Training with the Stars

Forster Beach

6.00pm

Shaw and Partners presents 'War Stories from the Water'

The Sicilian, Forster

Friday 14th May

10.00am to 12.00pm

Event Registration Both races at Forster

Forster Beach, on grass area behind surf club

12.30pm
Race Briefing

Forster Beach

1.00pm
START: Race 1 – Shaw and Partners Nine Mile

Forster Beach

2.00pm onwards

FINISH: Race 1

Forster Beach or Black Head Beach

4.00pm

Registration for Race 2 (for those only doing Race 2)

5.30pm

Presentations for Race 1

6.00pm

Race Briefing for Race 2

Saturday 15th May: Race 3

11.30pm

Race Registration (please try and do this on Friday prior)

Elizabeth Beach

12.30pm

Race Briefing

Elizabeth Beach

1:00pm

START: Race 2 – VÖOST Forster Ocean Classic

Elizabeth Beach

2.30pm onwards

FINISH: Race 2

Forster Beach

After race approx 4pm

Presentations

Forster Beach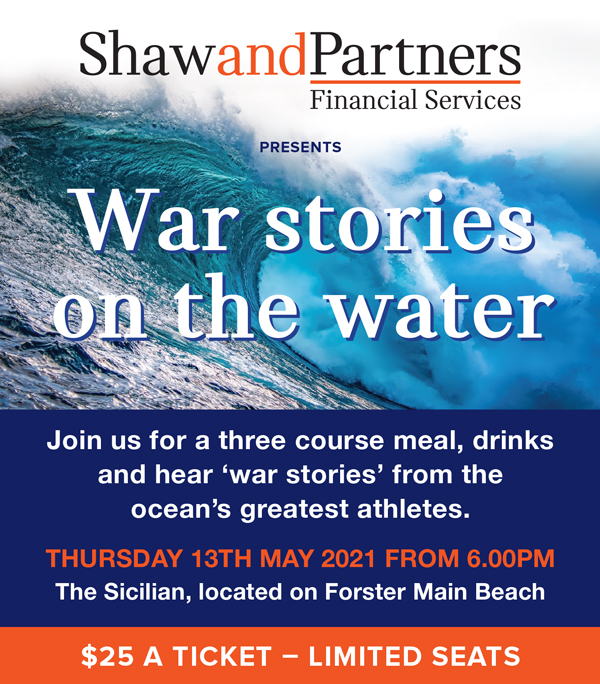 BOOK YOUR TICKET WHEN ENTERING ONLINE OR EMAIL OCEANPADDLER.
1 Palm Street, Tuncurry NSW 2428
Hamilton's is an Iconic Restaurant on the banks of Wallis Lake. It is the home of East 33 Oysters and one of our favourite locations when visiting this region. Make sure you book in advance through the link below if you wish to book a table before, during or after the race presentations and briefing on Friday evening.