Forster Ocean Paddling Camp
Dates: Monday 10th to Thursday 13th May 2021
Location: Forster, NSW
Oceanpaddler in conjunction with My Kayak Coach and supported by Shaw and Partners have put together a 4 day training week on the beautiful NSW Mid North Coast of Forster. The camp will be held immediately before the Forster Ocean Classic events held from Thursday 13th May in the afternoon to Saturday 15th May (further information on the events will be available soon).
The training course will encompass both flat and rough water paddling, ocean paddling and technique theory sessions and will feature some special guests plus a tonne of valuable ocean paddling information.
Over the 4 days you will be coached by the very best in ocean paddling!
Your coaches include Oceanpaddler's Dean Gardiner and Yanda Morison. Dean is Australia's most successful ocean paddler and is regarded as the best downwind paddler by his peers, with his reputation backed up by outstanding results including winning the Molokai Ski Challenge 9 times. Yanda has represented Australia at two Olympic Games in Sprint Kayaking, has won numerous ocean paddling events and brings a wealth of technical knowledge to ocean paddling.
My Kayak Coach, Jim Walker, an Olympic Kayak Paddler, outstanding surf lifesaver and the all-round good guy, will share his skills, technique and enthusiasm for ocean paddling.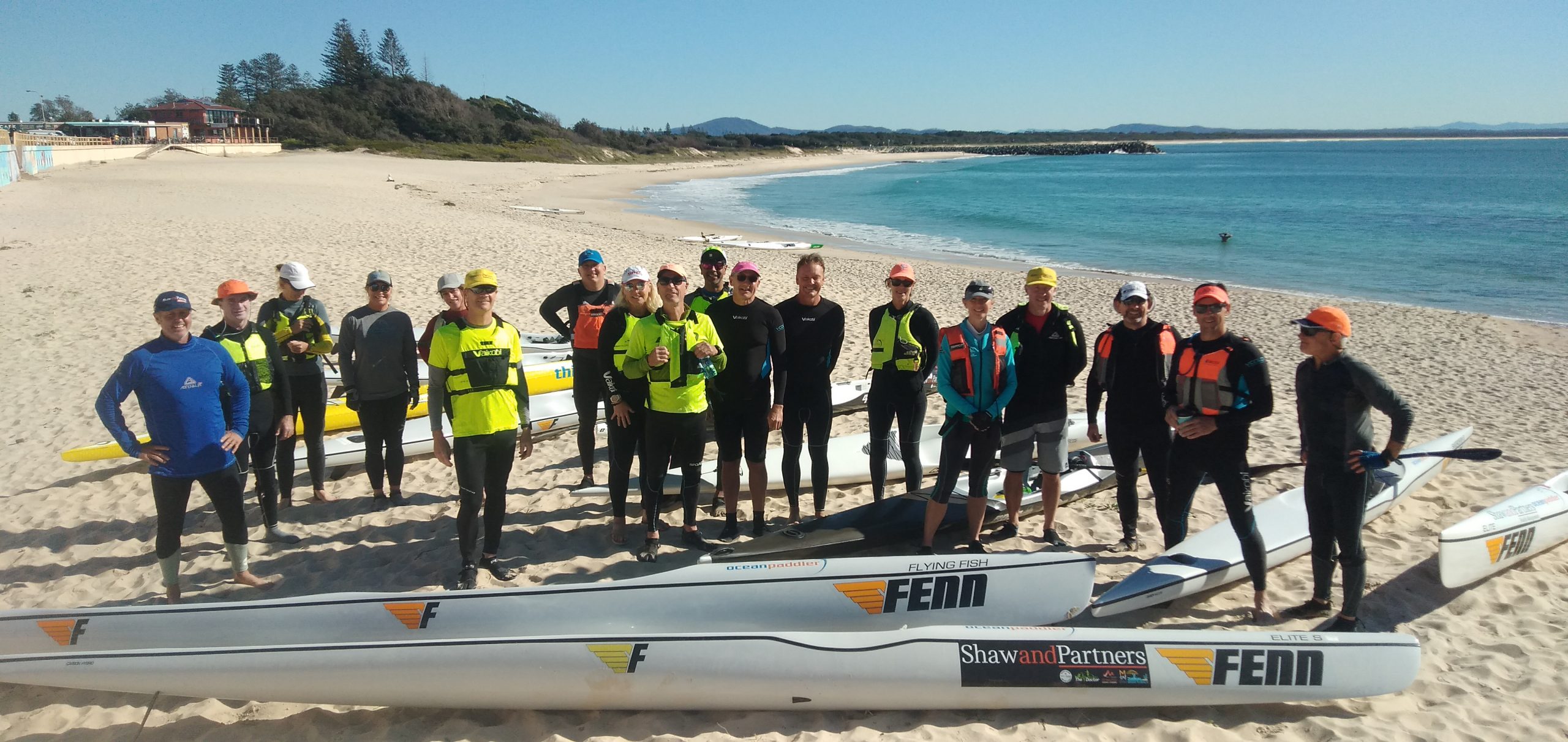 The Program
Below is an outline of the proposed program. This may vary depending on the weather.
Monday 10th May
11am – Introduction to Surf Ski (Practical) (Location TBC)
This session will be focused on looking at how you are set up on your craft, your paddle length and size and some basic technique on the dry.
We will also see how you manage your craft getting on and off in shallow and deep water.
Tuesday 11th May
9am – Surf Awareness Session (Practical)
This session will focus on surf entry and exit and will give you an insight into how to navigate through breaking waves.
6:30pm – Oceanpaddling in a nutshell (Theory)
This is a thirty-minute talk on what we look for when catching runs and how we go about catching runs. We also talk about race plans and how to train for ocean racing.
Wednesday 12th May
8:00 am – Paddling Technique (Theory and Practical)
You will be shown the nuts and bolts of the paddling technique.
3:00pm – Long paddle, preferably downwind (Practical)
If conditions permit we will look at doing a downwind paddle from Black Head to Forster or vice versa. We will do an out and back course in unfavourable conditions.
Thursday 13th May
8:00am – Ocean paddling summary (Practicatl)
This session will involve both flat, open water and surf components.
In addition to the camp we are also running the Forster Ocean Classic, four events over three days which will start from Thursday afternoon. All participants in the camp get half-price race entry to the Forster event.
2pm – Shaw and Partners Nine Mile Cup 13km Race from Blackhead to Forster or vice versa
Friday 14th May
10am – Dash for Cash Sprint Event
2pm – Wallis Lake Challenge 6 km Flatwater event
Saturday 15th May
1pm – The Voost Forster Ocean Classic – Elizabeth Beach to Forster Beach 20km (or vice versa)
Additional Info
Oceanpaddler will have a number of Fenn double surf skis available, providing you the opportunity to paddle with the coaches during the paddling camp. You will need to bring along your own surf ski, paddle and safety leash.
Cost
$300 per person
Bookings
Numbers are limited so please book early by emailing Oceanpaddler.
Email: contact@oceanpaddler.com
For more information on the trip please call Dean on 0427 171 403.