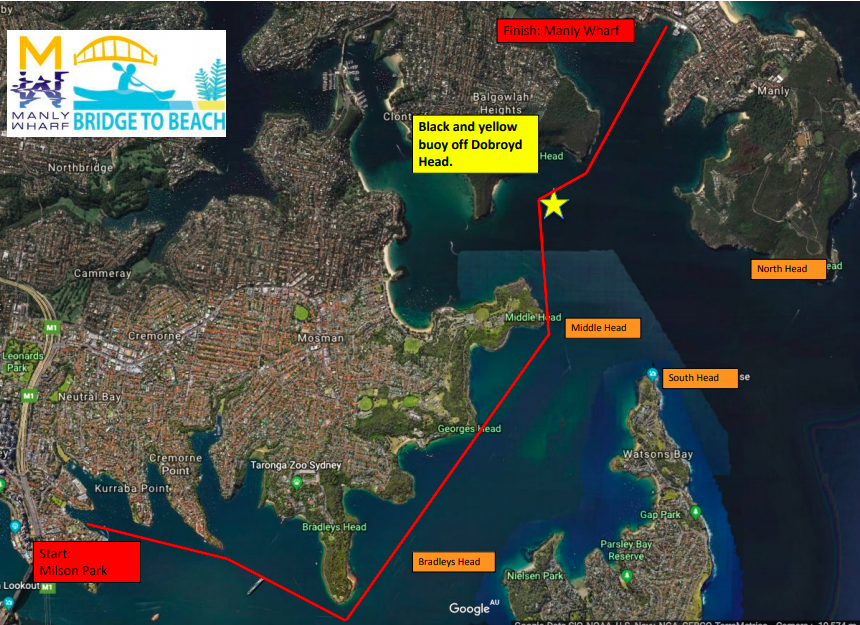 Start: Milson Point, Kirribilli (Neutral Harbour)
Finish: Manly Wharf
Please ensure you listen to the race briefing for final instructions on race day.
Competitors will paddle directly to Bradleys Head from the start.
Competitors must keep well clear of the channel from Bradleys Head to Middle Head. This means keeping all Green Channel markers in this area on your right hand side.
You must keep the Black and yellow buoy located east off Dobroyd Head on your right-hand side. (pass on the left of it)
Please follow the direction of safety and official boats.